Iran Services






International Services




About Ouriran

Since 1998, Ravand Tazeh Inc has been developing, maintaining and hosting websites for businesses ranging in size from large corporations to state and federal organizations as well as small businesses/sole proprietorships. In 1999 we expanded our service list to include Internet marketing services and dedicated servers for large and small businesses. Located in Tehran, Iran, we service all of Iran and the rest of the world!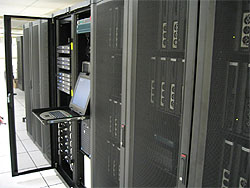 We bring together talented professionals with ideas and expertise to provide solutions unique to each of our web site projects. The designers, developers and Marketing Experts at OurIran possess over 15 combined years of knowledge and experience that guarantees our clients do receive the highest quality, performance and functionality for their Internet, Intranet and Extranet sites. Our solutions are based on a combination of the latest technology, hi-tech equipment, comprehensive business experience and competitive rates.

Ravand Tazeh Inc is an established firm - fully licensed in Iran. We are conveniently located in Tehran. If you would like to schedule a meeting, please contact us today. We also virtually service hundreds of "non-local" Clients from all over the World. Professional references available upon request.





Iran Office:

Ravand Tazeh Inc
Tel: +98(21)25978000
Fax: +98(21)26401656
Email:



24x7x365 MONITORING

Ravand Network Operation Centers use standard SNMP and provides round-the-clock monitoring of all hardware, including routers, switches, UPS systems, and servers. The Network Operation Centers also monitors power, environmental factors, generator status, and network connectivity.